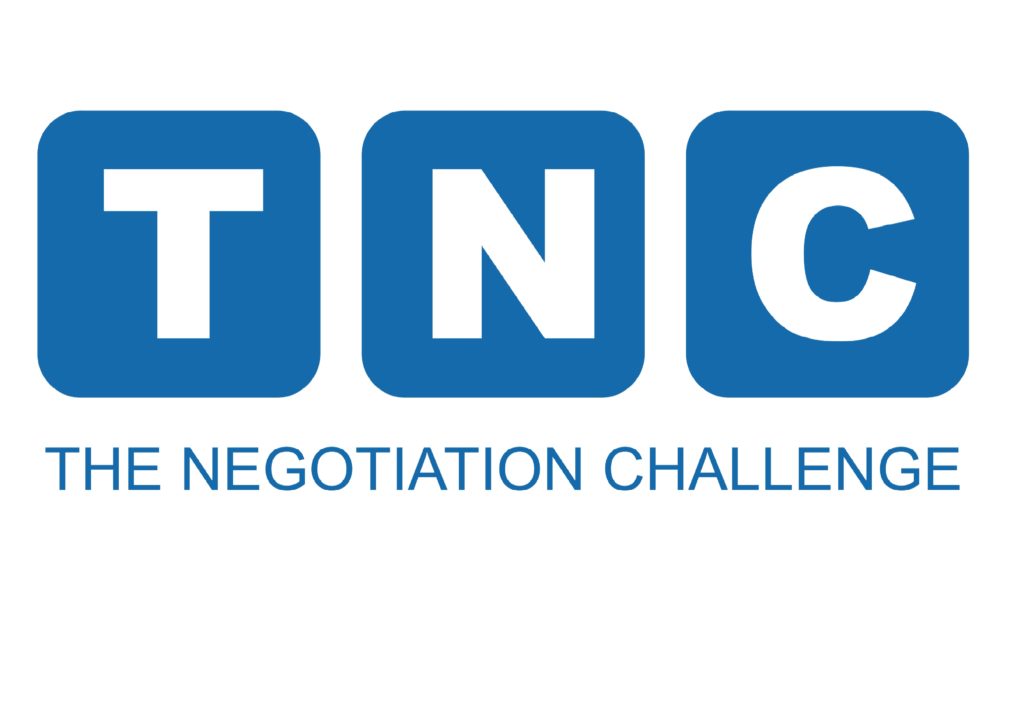 We are delighted to announce that we are launching our new TNC initiative: an international negotiation competition for professionals!
If you work in sales or procurement, grow business for a large corporation or build your own startup, advise your clients on M&A transactions, consult them on strategy, operations, or help them resolve legal disputes, register on our website and compete with some of the world's best negotiators for the title of The Great Negotiator 2020!
The Negotiation Challenge is open to all participants around the world, their negotiation performance is judged based on scientifically derived criteria, which are transparent and clearly communicated in advance. These factors in combination with the competitive character of the event, make it a prototype of the World Championship in Negotiation.
For more details, please visit: https://professionals.thenegotiationchallenge.org.