As a negotiation professor, I've spent my academic career trying to answer a question what it means to negotiate well and helping my students and executives achieve better negotiation results.
In the Podcast on Negotiation, I invite negotiation scholars and professionals to discuss the most recent research findings, analyze ongoing negotiations, and review negotiation strategies and tactics that really work!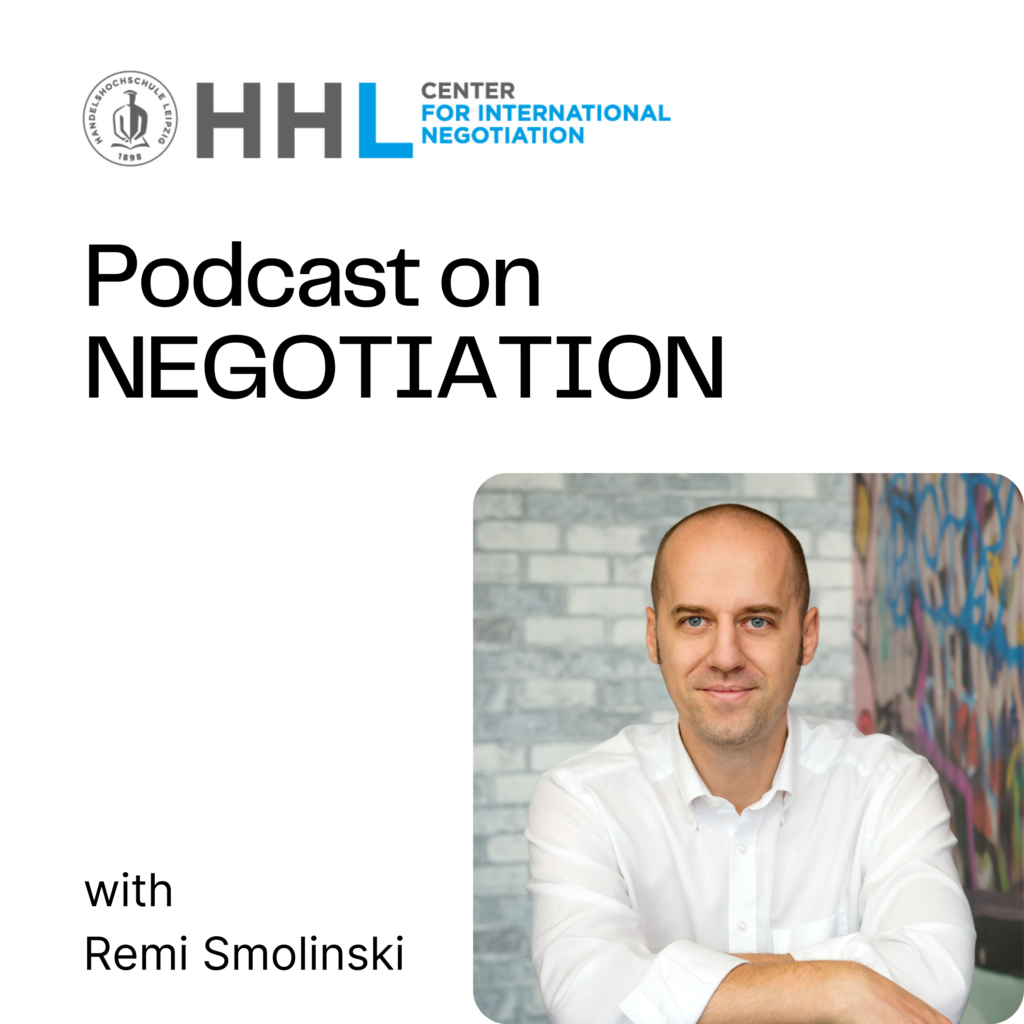 Here is the list of all episodes we have produced so far:
On purpose-driven mediation with Joanna Kalowski
On key success factors in the EU negotiations with Alain Guggenbühl
On negotiation and dispute resolution for lawyers with Barney Jordaan
On negotiation as an organizational capability with Francesco Marchi
On how to become Negotiation World Champions with the Berkley Law Team
On truth, lies and Immanuel Kant with Rudolf Schüssler
On PON, PIN, POINT and great negotiators with Paul Meerts
All episodes of our Podcast on Negotiation, can be found as video on our Youtube channel, and as audio on all major podcast services under the following links:
Please help us grow the numbers of our listners and leave a 5-star evaluation, if you enjoy our content. Please feel free to suggest other topics of your interests that we should address in our future episodes and experts we could invite as guest to our podcast.