Delighted to share that our paper "What's your best price? – An Experimental Study of an Alternative Negotiation Opening" is available on the website of Harvard's Negotiation Journal.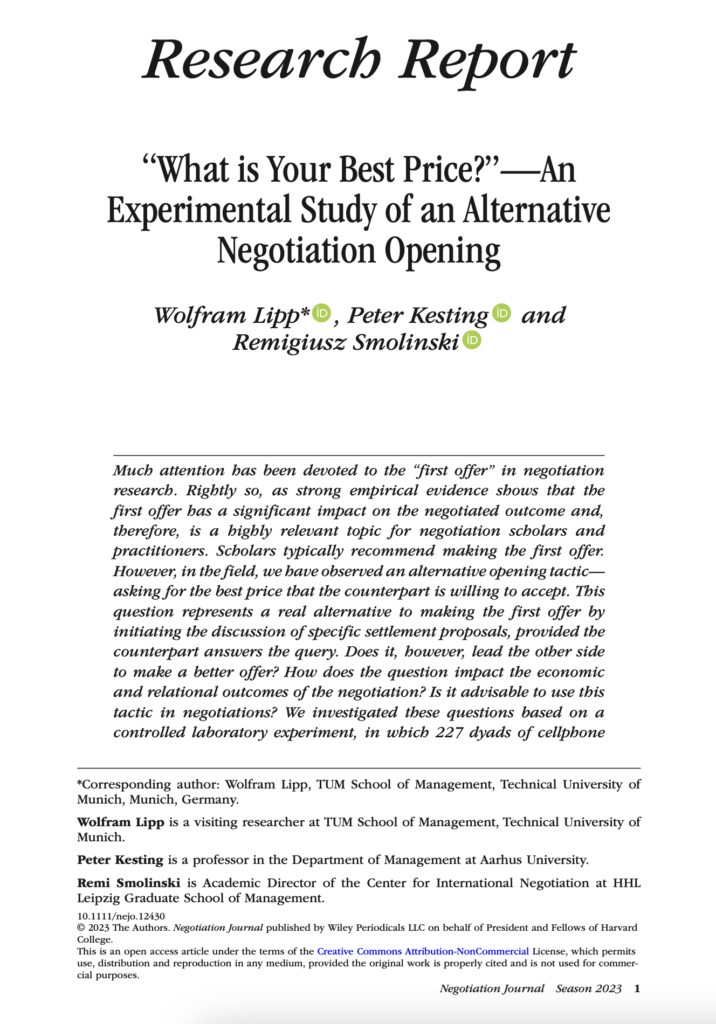 Our study investigates the impact of an negotiation opening frequently encountered in negotiations, especially after posting ads on classified services on economic and relational outcomes. Our results show that inducing the first offer seems to lead to better outcome than making a counteroffer and not to damage the relationship between the negotiating parties.
Many thanks to my co-authors Wolfram Lipp and Peter Kesting for an excellent collaboration!
Source: (PDF) "What is Your Best Price?"-An Experimental Study of an Alternative Negotiation Opening