Super happy to share that our literature review on first offers in negotiation "Toward a Process model of First Offers and Anchoring in Negotiations" has been accepted for publication in Negotiation and Conflict Management Research!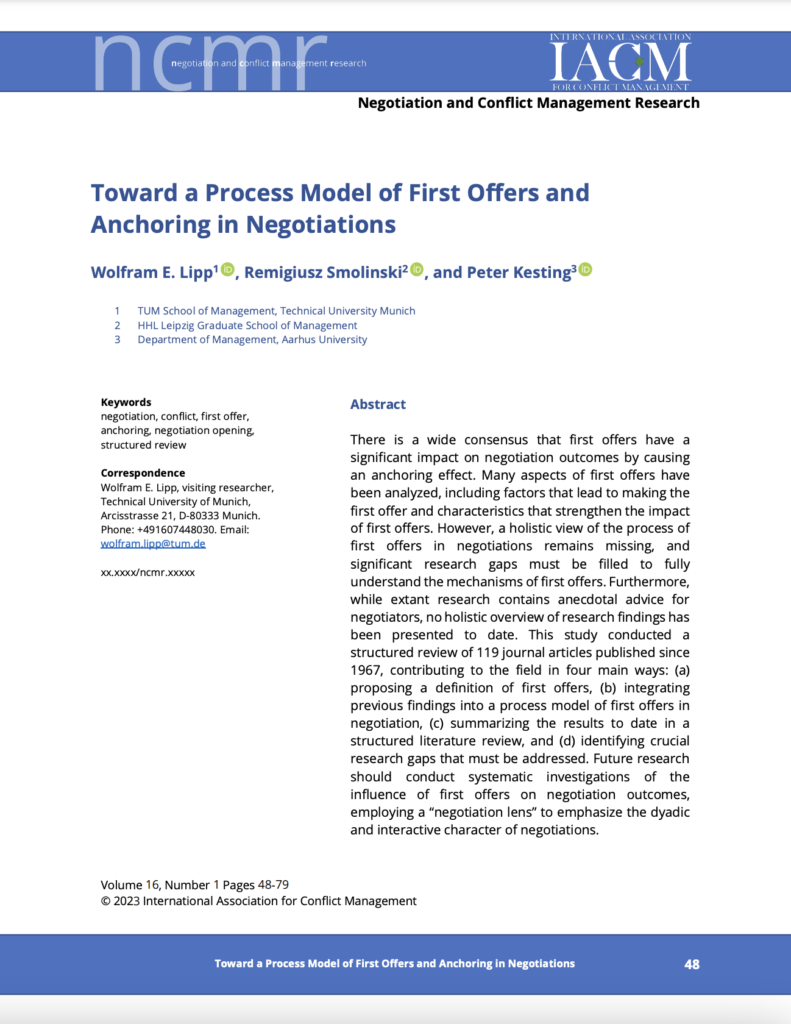 In our paper, we analyzed 119 articles that focused on various aspects of first offers in negotiation, ordered them in a process a process model and identified avenues for further research. If you ever wondered about what research has found out about the impact of first offers in negotiation, you might enjoy reading this paper.
Many thanks to Wolfram Lipp, who headed this project and to Peter Kesting, my old partner in crime!
Source: (PDF) Toward a Process Model of First Offers and Anchoring in Negotiations